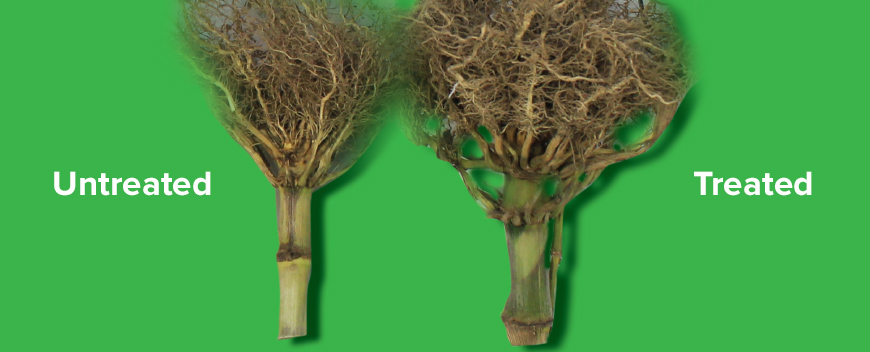 More Expansive Root System and Increased Yield
Plant Tuff® with Tuff Shield™ is a 100% sustainable soil conditioner and plant nutrient. When used with conventional fertiliser, it will help you grow healthier crops and increase yields.

* Based on USA Field Trials
How do I use it
Use Plant Tuff in the same way that you would perform the application of lime to your crops. Since Plant Tuff eliminates the need for lime, a single application is all your crops need to thrive.